Description
Foundations of Simulated Patient Program Administration is an online interactive course for Administrative Personnel who coordinates SP program at any organization.
This is a  6 Hrs. course spread over 4 days. The Course aims at providing  an understanding of  the basics of Simulated Patient Program, Recruitment, Administration and Quality Assurance.
The course is CME conferred which is conducted live on a virtual platform with an assessment/evaluation session at the end of the course. The 7 CME credits counts towards SSH re-certification.
Course Director & Lead
Instructor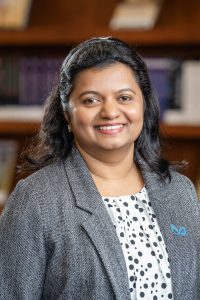 Meghana Sudhir MSN, MBA, CHSE-A, AFAMEE
Simulation Educator/Lecturer
'ASPE Outstanding SP Educator of the Year 2021' & International Committee Member of ASPE
For further information, please contact: KHMSC.ieHPE@mbru.ac.ae